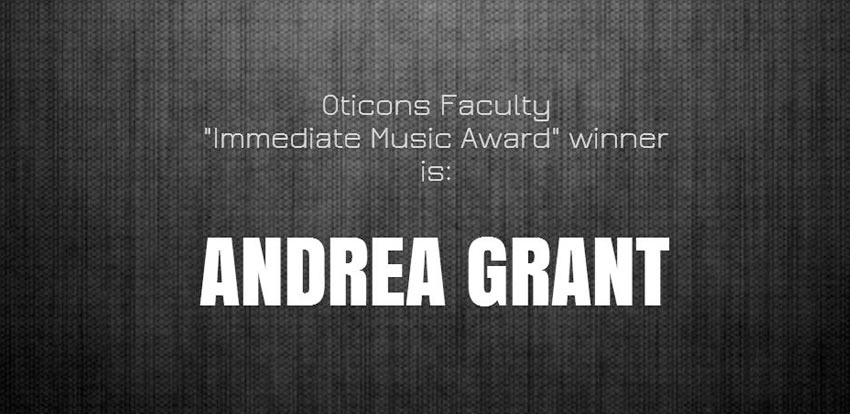 Our grand winner for 2015, Andrea Grand, has swept one more of our awards! Yoav Goren, President of IMMEDIATE MUSIC LLC., has worked in the last several week next to some of our TOP30 finalists composers, on the task of evolving the "epic cue" they submitted into a fully expanded version ready to be recorded in London! Yoav Goren stated to the composers the following:
"It has been a difficult but wonderful process to choose the winner of Oticons Faculty "Immediate Music Award". Difficult because each and every one of the Version 2 compositions submitted are worthy of the top prize. Wonderful because I was rewarded to listen to such great music over and over again! I wish to tip my hat and congratulate you all on such inspired and creative work!!! You are a shining light of passion and hope for the upcoming generation of composers. I sincerely hope to work with all of you in the future."
Andrea Grant, will be scheduled to travel to London in the next few months, to experience there the recording of his amazing epic cue by world-class musicians! Congratulations!!!