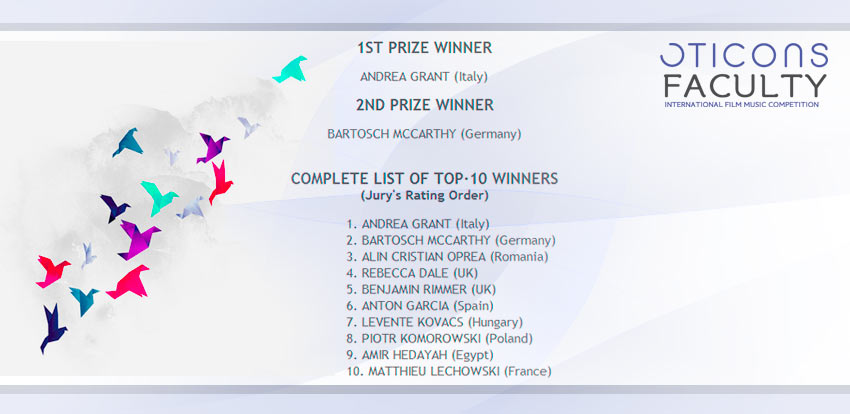 So, finally, after 5 full months of Early Bird Registrations, normal Registrations (a total of 123 this year from 30 different countries), Submissions, Uploads and two separate Rounds of Voting and Deliberating for the Jury, here are the TOP·10 WINNERS of the OTICONS FACULTY 2015!!!
COMPLETE LIST OF TOP·10 WINNERS
(Jury's Rating Order)
1. ANDREA GRANT (Italy)
2. BARTOSCH MCCARTHY (Germany)
3. ALIN CRISTIAN OPREA (Romania)
4. REBECCA DALE (UK)
5. BENJAMIN RIMMER (UK)
6. ANTON GARCIA (Spain)
7. LEVENTE KOVACS (Hungary)
8. PIOTR KOMOROWSKI (Poland)
9. AMIR HEDAYAH (Egypt)
10. MATTHIEU LECHOWSKI (France)
CONGRATULATIONS TO ALL THE WINNERS & MANY THANKS TO ALL 2015 PARTICIPANTS, FINALISTS & OUR ESTEEMED JURY FOR THEIR WORK! ONE MORE OTICONS FACULTY EDITION WAS SUCCESSFUL DUE TO YOUR SUPPORT!!!